Pet Psychic In-dept Reading- Animal communication. What's your pet thinking?!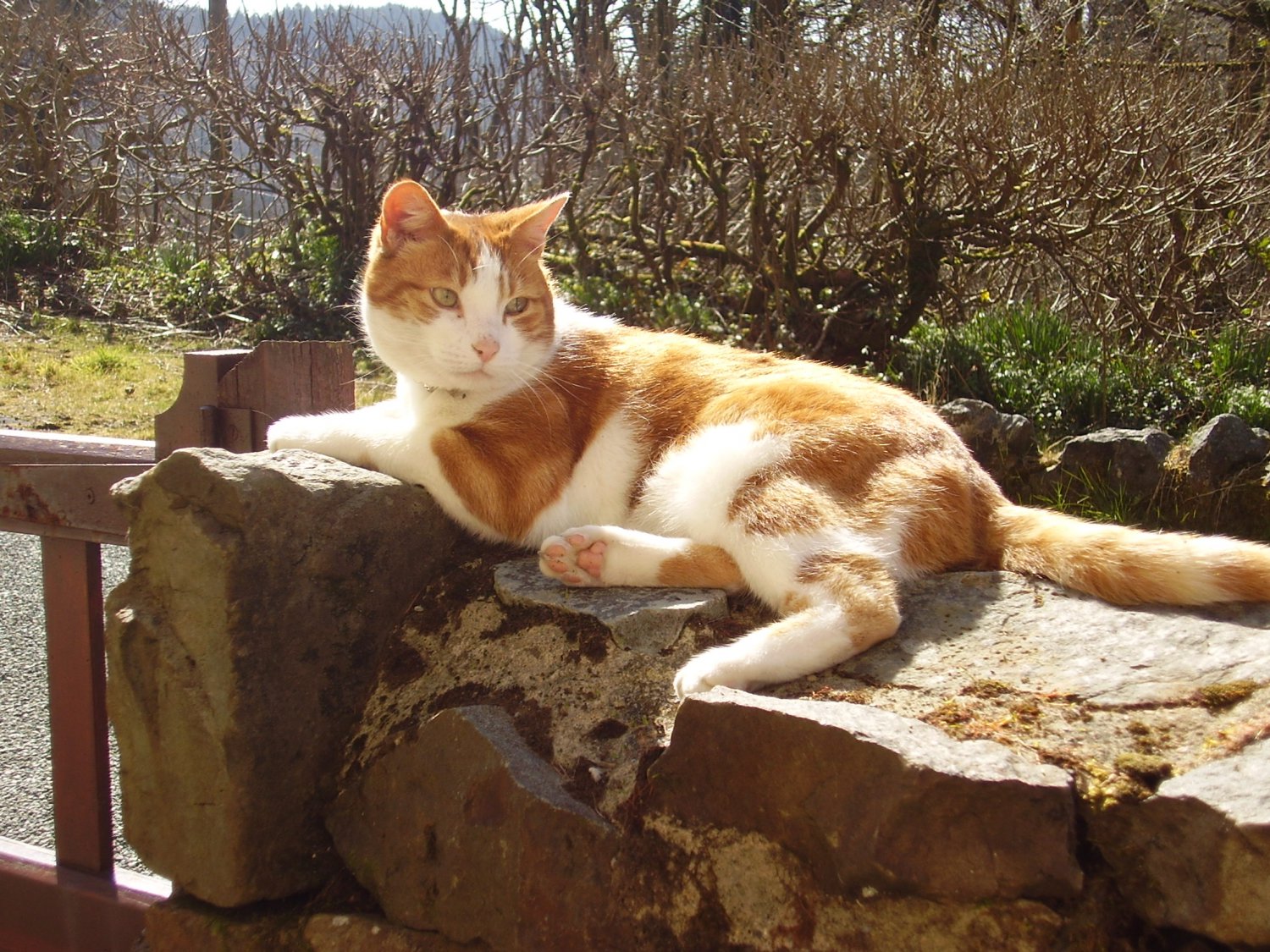 5 available
Details
Shipping: Australia: free (more destinations)
Condition: Brand new
*The store has not been updated recently. You may want to contact the merchant to confirm the availability of the product.
CRYSTAL PETS AND STARLIT PETS
What is your animal really thinking?!
What does your pet want to say to you??
FELICITY CRYSTALLINE
Animal communicator, pet psychic and medium.
Email : whispersfrombeyond@hotmail.co.uk
£20 per reading.
I will need a photo of your pet, name, age and gender.
Between 5-10 questions to ask your pet.
(if you can't think of questions to ask, you can have a general in-depth reading.)
Included in a reading are as follows:
Your 10 questions answered in full detail.
1 hour distant reiki healing for your pet.
1 intuitive healing- removing any emotional blockages.
Details on what were 'picked' up during the healing sessions- for example, pains.
Your pets chakras balanced using, The Balance Procedure.
Detailed report about the chakras your pet was out on- including diagram of where your pets chakras are located.
1 hours Crystal healing- using photograph of the pet.
Advice- for example- how your reactions to a nervous pet can affect their behaviour.
Additional messages from your pet- this is any extra messages your pet wishes to share.
Your reading is then sent to your email address- and an extra copy to your eBay messages.
I am an animal communicator, some prefer to think of me as a pet psychic, either way put simply, I talk to animals. I believe that humans and animals offer one another greater understanding of life. Communication between animals and humans does exist, it does not make a difference whether it's a horse, a dog, a dolphin, or an iguana.
It's a gift that we are born with, but a sense that dulls down and decreases after the age of five, unless you keep using it. Any human wishing to talk to their animal have the capability to do so, the only problem being an open mind!
I am also an emotive love reader, and read photograph readings for a site called 'Single Psychics' and 'mystic bid'. Being a pet psychic, I have worked with animals all over the world from my office, and it's been a dream come true being able to help these animals, and secure Pet- human bonds and relationships. Recently I have worked with pets from- Australia, Russia, Poland, Finland, Brazil, America and the U.K. With communication, you find that it is roughly translated into English- this is something most genuine psychic mediums find, whilst working with other areas of the world. It's always quite amazing when it happens!!

What I do is translate exactly and accurately what your pet is either showing me or telling me, and I write this in your report from the pets prospective. I also liaison between owner and pet. When I give the message you want to give your pet, I explain it in great detail- making sure the pet knows exactly what is going on, what is expected of them, ect. I also explain any mis- understood messages from the pet.
The aim is to help as many animal- owner relationships work, and to strengthen bonds to their greatest and fullest potential!
Readings are performed via bullet points from the pet, and paragraphs from me. When working with animals and their owners, I, personally, like to get straight to the source of the problem, and dissolve the issue as quickly and efficiently as possible. So that both owner and pet, can get back to living/ creating a balanced life together.

Please take a look at previous feedback, all positive, on pages 1, 4 & 5.
HOW DOES A READING WORK?

First, please send a picture of your pet via my email : whispersfrombeyond@hotmail.co.uk .
Payment is £20 per reading and report, using pay pal.

I will then tune into your pet and return information and a report to you- via email.

Some pets, like people, have a lot to say, others become shy and introvert. It is the animals choice whether they choose to communicate. Dogs in particular are very loyal and will refuse to talk about certain subjects concerning their owners. Cats on the other hand, tend to spill ALL! As for horses, the younger they are, the more they prefer to send mental pictures. Adult horses will communicate in an ordinary fashion.

Reports tend to be long, (roughly 3-5 pages) depending on how much your pet wishes to share. So, it's always a good idea to read it from a laptop or computer- where you're able to digest the information.
3 years ago, I had a reading that ended up being 12 pages long, and 15 hours of work- so, it really does depend on who I am communicating with.

Please limit your questions to the amount given above. After your questions have been answered and your report has been made, our contract is finished and you will be asked for further payment, if you wish to ask more, and refresh our communication.

STARLIT PETS- Pet Mediumship.

Currently, I work as a pet medium for Dignity Pets, at a Pet crematorium in Surrey.

Readings that I perform are from animals that have passed away, I like to call them "Angel pets". Sometimes before their owner has even thought about contacting me on "Starlit Pets", angel pets have come to visit me.

At first my thoughts would be… "why is this?". Well, I'm not the oracle and I'm still not entirely sure, but I put it down to perhaps it is because I've experienced may losses myself, and the animals sense that I'll be able to relate to their owner and understand.

I use my gift for people who want my help and really want closure, these are people who are inspired to reconnect with a decease pet and tie up any loose ends.

Readings for deceased pets are the same as for living. No more than 10 detailed questions (If you can't think of 10 questions, ask for a general in-depth reading- this includes: messages you wish to give, you'll also receive messages from your pet.) Distance reiki and chakra balancing, additional reading notes are included.

Added notes-

I am qualified in- National award in animal management, Exotic pets, fish managemet, National diploma in animal management, Animal wellness/ healing and animal communication.
I have been a part of teaching animal communication, and helped with workshops.
I've worked physically as well as psychically with animals since the age of 5.

Sadly, I have to put a disclaimer! ....

DISCLAIMER!
The law states that I have to add a disclaimer to all my work. All my psychic and mediumship readings are for fun only!
Nothing in it is meant as a prescription or as medical advice. You should check with the vet before implementing any changes in lifestyle habits, especially if the pet has any physical problems or is taking medications of any kind.
... [Full Description]