NEW NATURAL BREAST ENHANCEMENT BUST ENLARGEMENT SERUM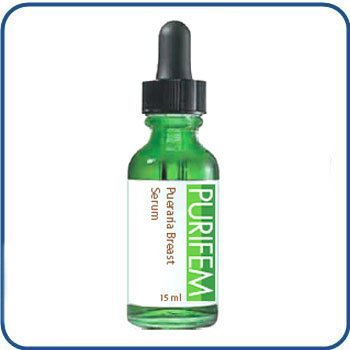 More than 10 available
Details
Shipping: Australia: $19.00 (more destinations)
Condition: Brand new
*The store has not been updated recently. You may want to contact the merchant to confirm the availability of the product.
Brand New
Purafem Breast Enhancement Serum

'The Natural Way'

Pueraria Mirifica also known as the 'Miracle Herb' Boasts
Unique Breast Enlargement Qualities

'Purafem' is made from ONLY the Highest Grade Cultivated White Pueraria Mirifica'

The all in one 'Miracle Herb' for women Increases Breast Size, eliminates wrinkles,
creates a smooth skin complexion, and provides energy and vitality!

'Purafem' Will Give You a Bigger Fuller Breast Naturally - Guaranteed!

Purearia Mirifica otherwise known as the miracle herb or White Kwao Khrua is a root found in the Northeast of Thailand and Mayanmar. For centuries it has been known to the locals for its amazing health benefits which include and are not limited to:

• Breast Enlargement
• Anti-aging & Ant-Wrinkle Properties
• Healthier, Stronger hair and nails
• Menopausal hot flushes and sweating
• Increase energy and vigor, more reflexive bodily movements
• Increase blood circulation
• Alleviate sleep disorders

There are several types of Pueraria and before you buy you should be aware of the differences. It is only the 'Premium Cultivated White Pueraria Mirifica' that contains the estrogenic actives that provide the powerful breast enhancing effects.

The problem is trying to differentiate between the right kind of Pueraria and the wrong kind! You might have seen the claims, 'Pueraria Mirifica' for 10usd - well be careful, low priced Pueraria is probably of the lesser quality variety and you certainly wont be getting good value for money just because it is cheaper. Pure White Pueraria Mirifica is physically white in colour, so check the colour of the product before you use it. If it is a dark brownish colour then it is either diluted with cheaper less effective herbs or of the wrong variety completely. Premium Pueraria Mirifica is far more rare hence the slightly higher price.

If you want to see REAL RESULTS in the quickest possible time and get Value For Money - make sure you are getting Premium Cultivated White Pueraria Mirifica. The good news is that you need not to look any further. Purafem is the worlds leading Pueraria Mirifica Natural Breast Enhancement range of products and is renowned for using only High Grade Premium Cultivated Pueraria Mirifica.

How quickly will I start to see results?
Every individual is different but tipically you should start to see results within 30 days of using the full Purafem Program.

How does it work?
Simply apply the nano serum to the breasts and massage until absorbed. The high content of phtyoestrogens present in the pueraria mirifica extract boost your estrogen levels and increases your breast size over a period of 30 days. Continuos use will enhance your breast size to it's full capacity within 6 months. Use with Purafem Capsules and Breast Cream for best results and increased effect.

Why is Purafem the most effective natural program available?
We know what you want and we know how to achieve it. To grow natural larger breasts quickly, you require high concentration of estrogen. The main active ingredient in all Purafem products is Pueraria Mirifica which has the highest concentration of phytoestrogens (the closest possible substance to estrogen found in nature), as compared to any other natural source.

Purafem is also the only natural breast enlargement program to include a concentrated nanotechnology serum as well as complimentary information about exercises and routines to follow to help speed up the breast enlargement process. Most women have achieved firmer larger breast within 30-60 days of following the Purafem program and we know that it will work for you too, guaranteed!

How long do I need to take Purafem for and are the reults permanant?
The enhancement program is based on the amount of hormone levels present in the body. A six month program should be sufficient to build up the estrogen levels and to give maximum results on breast size however, not everyone is built the same way. You can stop as soon as you are satisfied with the results. Six months is the recommended period in order to obtain maximum results. After a period of time, If estrogen levels begin to fall you can boost levels again by using pueraria mirifica intermittently as required. Once a week my be all that is required to keep the hormone levels peaking or may not be required at all.

Does Pueraria Mirifica have any side-effects?
Puerariaherb products and Purafem only contain pure, premium grade Cultivated White Pueraria Mirifica, which has been traditionally used for centuries to uplift and enhance breasts and to maintain healthy hormonal balance in women, firm breasts and to benefit healthier hair, nails and skin complexions.

Pueraria Mirifica is a natural ingredient and is totally safe. It is also high is isoflavone content which is believed to help reduce the risk of cancer and cardiovascular disease. Phytoestrogens in Purafem alleviates menopausal symptoms, improves skin tone and strengthens hair and nails. Which means, the only side affects you will notice is an increase in the size of your breasts!

Who can use Pueraria Mirifica?
Pueraria Mirifica can be and is used by both women and men, young and old. Basically anyone who wishes to develop a larger breast size should use Pueraria Mirifica. Women with a small breast may wish to develop a larger size whilst other women may wish to reduce sagging breast. Pueraria is also safe for males and transexual men who wish to develop a feminine breast. The estrogen hormones are developed in both men and women who use pueraria miririfca.

Will my birth control pills still work if I take Purafem?
If you are taking birth control pills and you want to take Purafem it is recomended that you consult your medical advisor to ensure that your birth control pill is not affected whilst using a herbal supplement. You can also use additional birth control measures as well as a tablet form.

Will Purafem affect my monthly period?
Most women will see no difference in their menstrual cycle. In rare cases some women may experience spotting or early or delayed periods. This is very safe and normal. As the body adjusts to the new levels of estrogen your cycle will resume it's normal regularity.

Purafem may also alleviate PMS and menstrual cramps. Women who are menopausal may also notice the other benefits of Purifem more than other women such as stronger and shinier hair and nails and a softer skin complexion. Following a prolonged use of Purafem, some women who have gone through the menopause have even claimed that their periods started again.

Does Purifem work for men to grow breasts?
Yes! Males have safely used Purifem to develop feminine breasts.

How quickly will I see results?
You should start to see a change within 30 days.

What are the actual Ingredients?
Purafem is made from only the highest premium grade ingredients which are 100% natural. The main active ingredient is Pueraria Mirifica of the white variety, which has been traditionally used for centuries to uplift and enhance breasts and to maintain a healthy hormonal balance in women.

Pueraria Mirifica is the most phytoestrogen rich natural ingredient source available in the world. It is only found and grown in few areas of the world which makes it an extremely sought after and highy respected natural herb.

Pueraria Mirifica is the most phytoestrogen rich natural ingredient source available in the world. It is only found and grown in few areas of the world which makes it an extremely sought after and highy respected natural herb.

Purafem Breast Serum is concentrated formulas combining Nanotechnology with Phytoestrogen rich herbal extract for firm, fuller and larger breasts.

Active ingredients: Purrearia Mirifica extract, Nanosphere Multi-Vitamins, Gingseng extract, Centella Asiatica, Witch Hazel extract, Sodium Hyaluronate.

What is the difference between the Serum and the Cream?
The Purafem serum has been developed from the recently introduced nano particle technology. It is based on the principle that smaller 'nano-particles' can be absorbed by the body in areas that standard sized particles cannot pass through. This means that when you use the nanotechnology serum in conjunction with the cream, your body will be absorbing the smaller particles in areas where the larger particles cannot reach and you will be maximising the effects of active ingredients in the body, ensuring maximum benefits.

How can I be sure I will be receiving the highest possible quality products?
Our Pueraria Mirifica is sourced from certified herbalists who's business it is to cultivate only the highest quality Pueraria Root (only the root contains the most active ingredients) and process it right through cultivation to encapsulation. The location for farming the herbs is also important in order to obtain the highest possible nutrients throughout the farming process; the end results have been tested in laboratories and certified by the GHP (Good Harvesting Practices). Our products are all FDA approved and are packaged into high concentrations which can be noted by the white colour of the Purafem capsule ingredients. High quality Pueraria Mirifica (Kwao Krua) is white, unlike other lower priced Pueraria Mirifica which is mixed with other less effective herbs and are usually brownish in colour.

If you decide to try Purafem you will find that we stand behind all of our products since they are made to the highest possible standards and are most likely to be effective over any other Pueraria Mirifica capsule available anywhere.

Individual results may vary. These statements have not been evaluated by the Food and Drug Administration. This product is not intended to diagnose, treat, cure, or prevent any disease.
... [Full Description]